Creative strategies to accomplish your mission.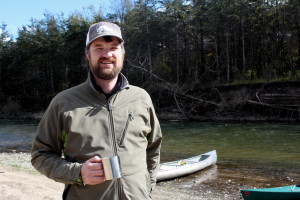 Partner with an experienced professional to connect with new audiences – by talking about shared values, and telling stories about solutions.
I help small nonprofits and businesses with engaging articles and other copywriting, effective web and social media strategy, and overall communications strategy focused on achieving your goals.
My passion is helping small organizations "punch above their weight" by using practices pioneered by organizations with the resources to figure out what works best.
Work with me to stay ahead of rapidly-evolving communications, whether it's cutting through the noise on social media or getting through to overworked journalists. I focus on what will get you the greatest results, whether it's blogging, media outreach, Facebook, or other tools.
We start by identifying our goals, craft effective messages and pinpoint channels, and always  make sure we accomplish what we set out to do. Aim for perfection, settle for nothing less than excellence, and speak clearly across all your communications.
My life's work is getting to know my backyard really well, and share it with the world. (My backyard is the woods and wild rivers of Minnesota and Wisconsin.) I grew up along the St. Croix in Stillwater, studied writing at the University of Minnesota, and worked for the Friends of the Boundary Waters Wilderness for five years.
In 2011, I launched the community news and river stewardship website St. Croix 360 and operate it in partnership with the St. Croix River Association. In addition to St. Croix 360 and my writing and consulting work, I serve on the board of directors of ArtReach St. Croix.
My wife Katie and I have been paddling together for 16 years and a future canoeist named Annika joined our family in 2012.